SB175 Connector
In Stock
Current: 175 amp
Voltage: 600 V
Connecting terminal: #12 to 1/0 AWG (Wiring range: 3.3MM² – 50MM²)
Standard Temp: -20°C to 105°C (-4°C to 221°C)
Dimension: Length 79.6 mm x Width 55.6 mm x Height 25.4 mm
Weight: 45 g
The SB connectors provide cost-effective reliability, design flexibility and safety for your products' manufacture, installation and maintenance.
A unique feature of the SB Series housings are that they are keyed to only mate with the same color housing. This feature can be used to color code different voltages or systems and prevent accidental connection.
Applications
Emergency power and mobile radio use
Winch motor
Battery charging, especially with photovoltaic panels
Railroads
Robotics
External UPS battery packs
Highlight
Keyed to only mate with same colour housing
Used for voltage colour coding and prevent accidental connection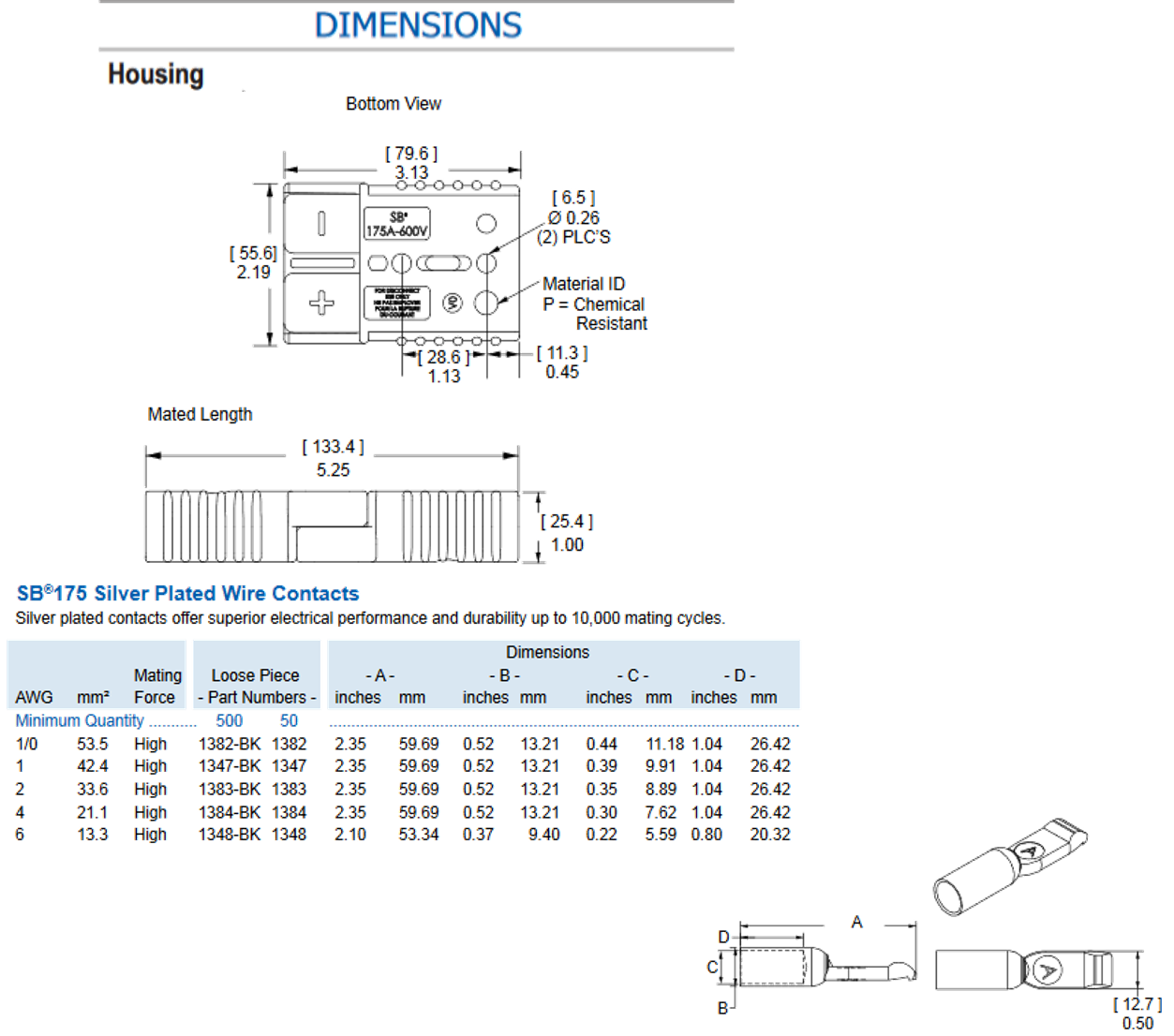 Box include 1x plastic housing, 2x stainless steel contact pieces.